Zero Injuries Is Not Our Goal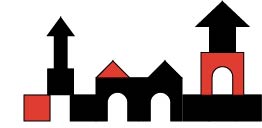 The symbol represents a continued effort to defeat complacency through imagination and creativity. The underlying objective; keeping our employees and families safe all day, every day. Our core safety values laid the foundation for our new direction:
Professionalism
Empowerment
Leadership
Accountability
Community
Compassion
Embracing the beyond zero approach within the workplace can result in a transformation to the way we understand and manage safety. The concept of beyond zero encourages us to actively engage our employees toward an overall improvement of workplace health and safety. Many organizations have been successful in reducing their injury frequency to low levels, but unfortunately, very few have managed to reach a level of below zero. Even fewer have succeeded in sustaining such positive performances for extended periods of time. What this indicates is a need to change our approach. What if we were to shift our point of reference, so that zero harm was no longer the ultimate goal, but rather simply the beginning of sustained workplace health and safety?
By promoting health and improving wellness rather than focusing on fault and injury causes, we eliminate finger pointing and support an alternative approach to overall improvement. This is indeed the foundation of positive work behaviors on and off of the worksite.

We no longer consider zero as a final goal but rather as a starting point, a minimum standard. When we acknowledge that beyond zero offer opportunities to increase the physical and mental health and well being of employees, we open ourselves up to the possibility of experiencing meaningful safety improvement that is both achievable and sustainable.

For Mosites to push beyond zero, having an injury-free year must be expected; going beyond OSHA compliance is a given; and devoting resources to environmental management and employee health and wellness is just a part of doing business.
Safety Beyond Zero
The "Safety Beyond Zero" is multi-dimensional; raising awareness and promoting safety, health and employee wellness beyond our immediate work environment. The building blocks are an abstract representation of our fundamental concept "We Build...". The blocks are in various shapes as a representative of our work environments, constructed by our employees on a daily basis. They represent our values and ethics; the importance of education and training; mental and physical health; and our family and friends. All tied together, it establishes that "We Build..." is a continual effort to keep our employees and their families safe at work and at home. The symbol is a sign of creativity. It shows that we bridge over challenges and bring a series of small things together to make something great. Individual commitment, like each shape towards a group effort, is what makes a team work, a company work, a society work, and a family work. Coming together is a beginning. Keeping us together is progress. Working together is success!